Growing Interest in Petunia Success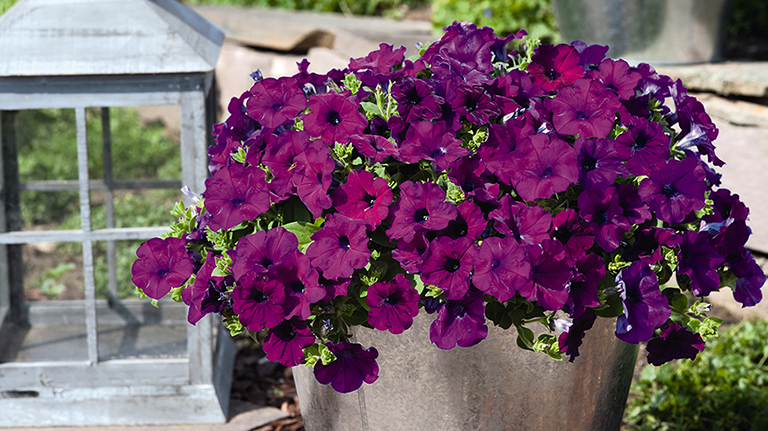 Lots of interest in our trailing Petunia Success from seed which are available in a wide range of colours and last all summer with trailing plants of about 1 meter in length. They are very tolerant to a wide range of weather conditions and make a perfect basket or patio plant. Hundreds of large flowers with some colours offering nice fragrant scent when the sun shines
Available from our website today.
High Demand for Vegetables and Sweet Peas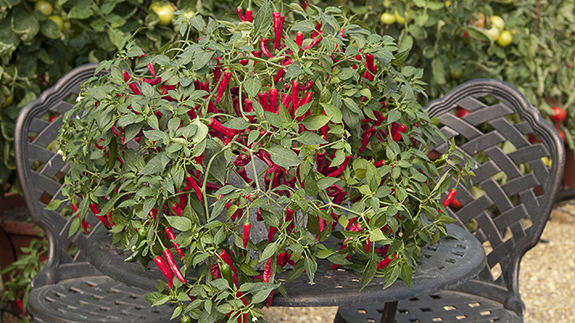 Sweet peas and vegetable seeds are in high demand this year with lots of activity in the pepper and chilli market as grow-your-own vegetables increase in popularity.
Sweet pea seed sales are getting stronger as Breeders' Seeds brings out new and exciting varieties to the market from our extensive breeding and trials.
Trials House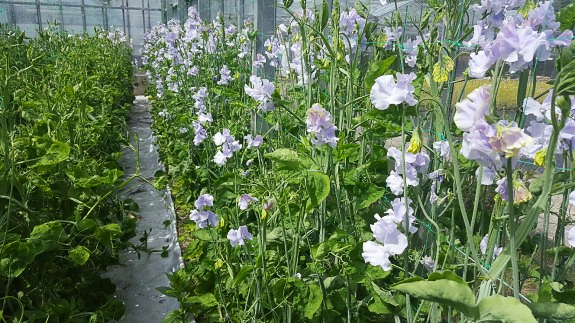 The Breeders' Seeds site has three specialist trial and breeding glasshouses. We trial all the latest flower and vegatable varieties – including our vast sweet pea trials. We have also had an extensive tomato trial, with smaller melon and pepper trials. Pictured is a variety of Sweet Pea called Charlie's Angels for seed production.
Pictures below showing Breeders Seeds exhibition stands at recent shows. Please feel free to visit us on show days or give us a call on 01482 890010.